Family Owned
Full-service roll-off dumpster company
Segovia Disposal, Inc. is a family owned and operated, full-service roll-off dumpster company. We have been serving residential home owners and commercial contractors in the Greater Los Angeles area for over 20 years. We provide same-day service and would be happy to help you with your C & D waste disposal needs.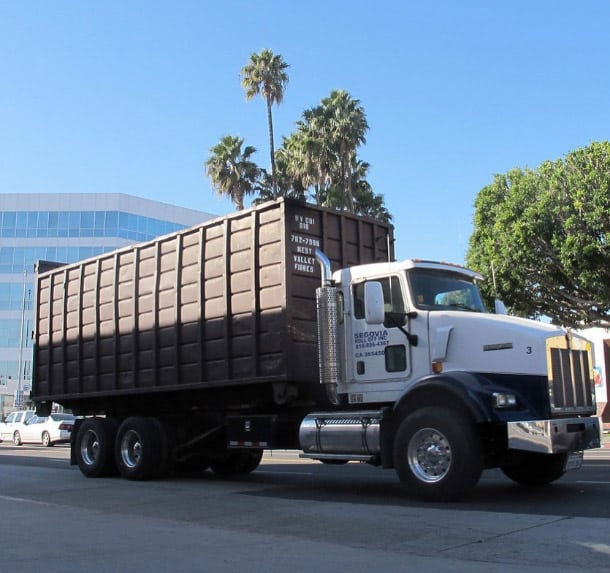 6'High x 8'Wide x 20' Long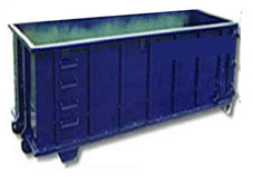 Usage: Commercial and/or Industrial debris
Not Allowed: Dirt, Concrete, Brick Or Asphalt
Limit: 4 tons (8,000 lbs.)

Delivered and picked up the dumpster quickly!
The staff are so friendly and helpful! Your best option for a huge dumpster rental.  - David York

PERFECT SERVICE!
Thank you Segovia, your company is the best! They delivered on the same day of order, also they gave us a couple of extra days, 4th of JULY weekend. The driver that delivered the dumpster  was very kind and helpful as well. - Marcos Hernandez

Segovia Disposal came in and saved the day!
They were able to deliver the dumpster in mere hours. They are very, very, fast and responsive for both delivery and pick up of dumpsters and are friendly. Their prices are completely reasonable.  - Orlando Jimenez

Great Company!
Showed up on time, professional and made the process super easy. Will definitely use them again.  - Ray Kitter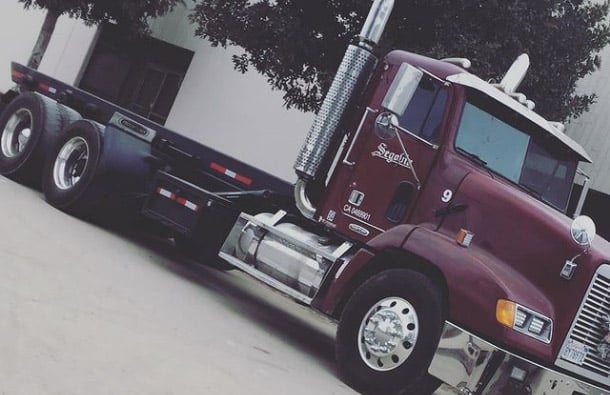 WHY CHOOSE
SEGOVIA DISPOSAL?
Great Low Prices – Competitive pricing on all dumpster rentals. No hidden surcharges of any kind.
Flexible Rental Periods – We offer anywhere from same day to 15 days standard rental periods. Service available 6 days a week.
Fast Service-Our team works on your schedule so that you have a dumpster available when you need it.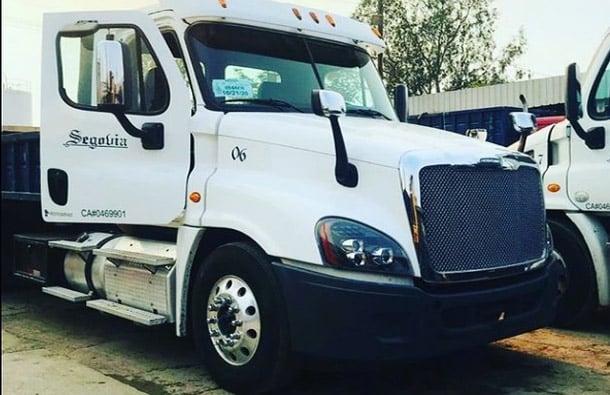 C&D WASTE RECYCLING ORDINANCE
LET US HELP YOU BE IN COMPLIANCE
The ordinance requires ALL mixed C & D waste generated within city limits be taken to a certified C & D waste processor. Our company works with any of the following processors to ensure compliance is met by your company.
North Hills Recycling, Inc
Crown Recycling (Athens)
AMH Recycling
Vulcan Materials
Other processor of your choice
Our Service Area
We provide delivery to you with the perfect roll-off dumpster rental to:
Los Angeles County
City of Los Angeles

City of Santa Monica
City of Malibu
Need To Visit Our Location? Get Directions